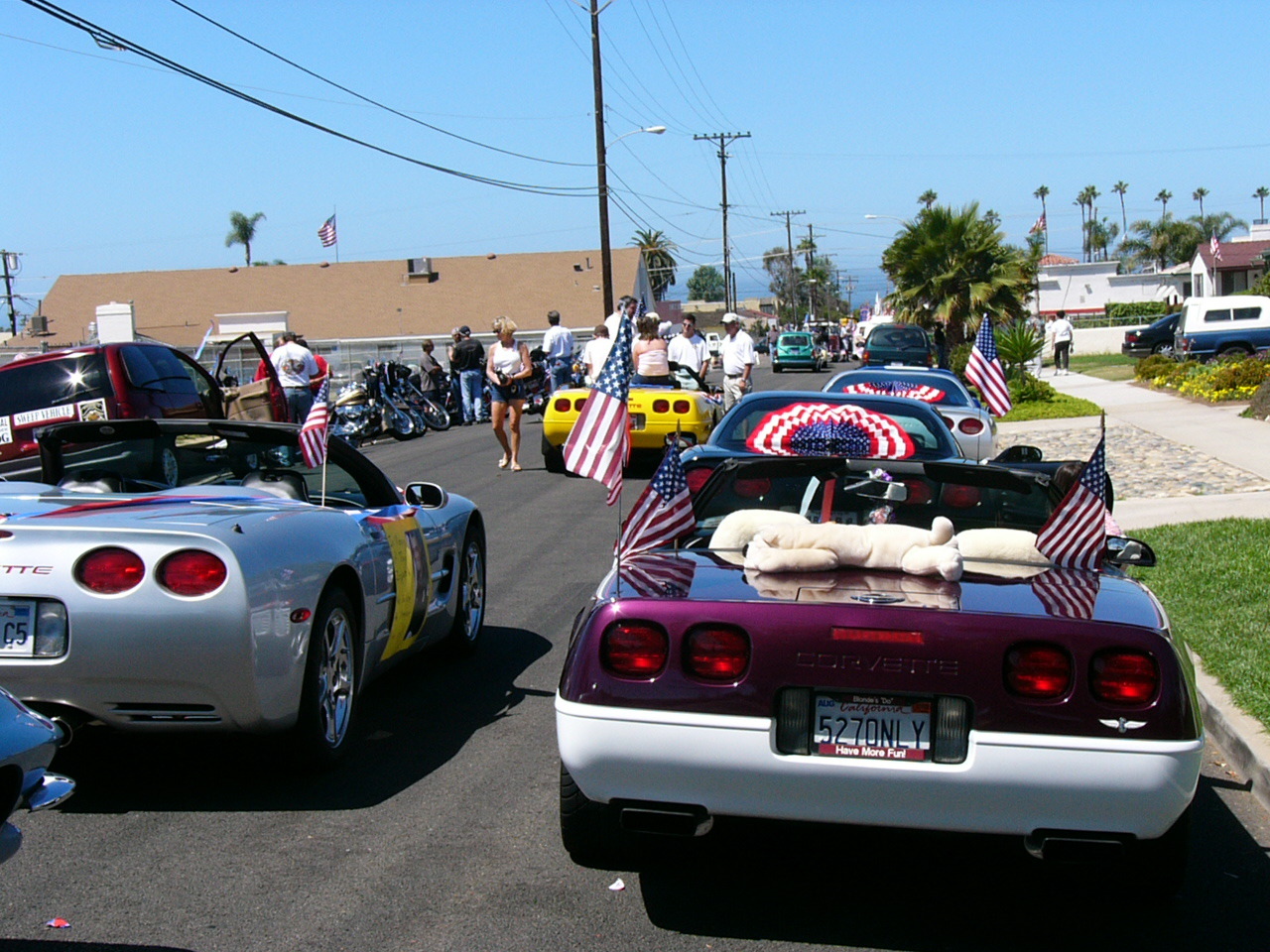 9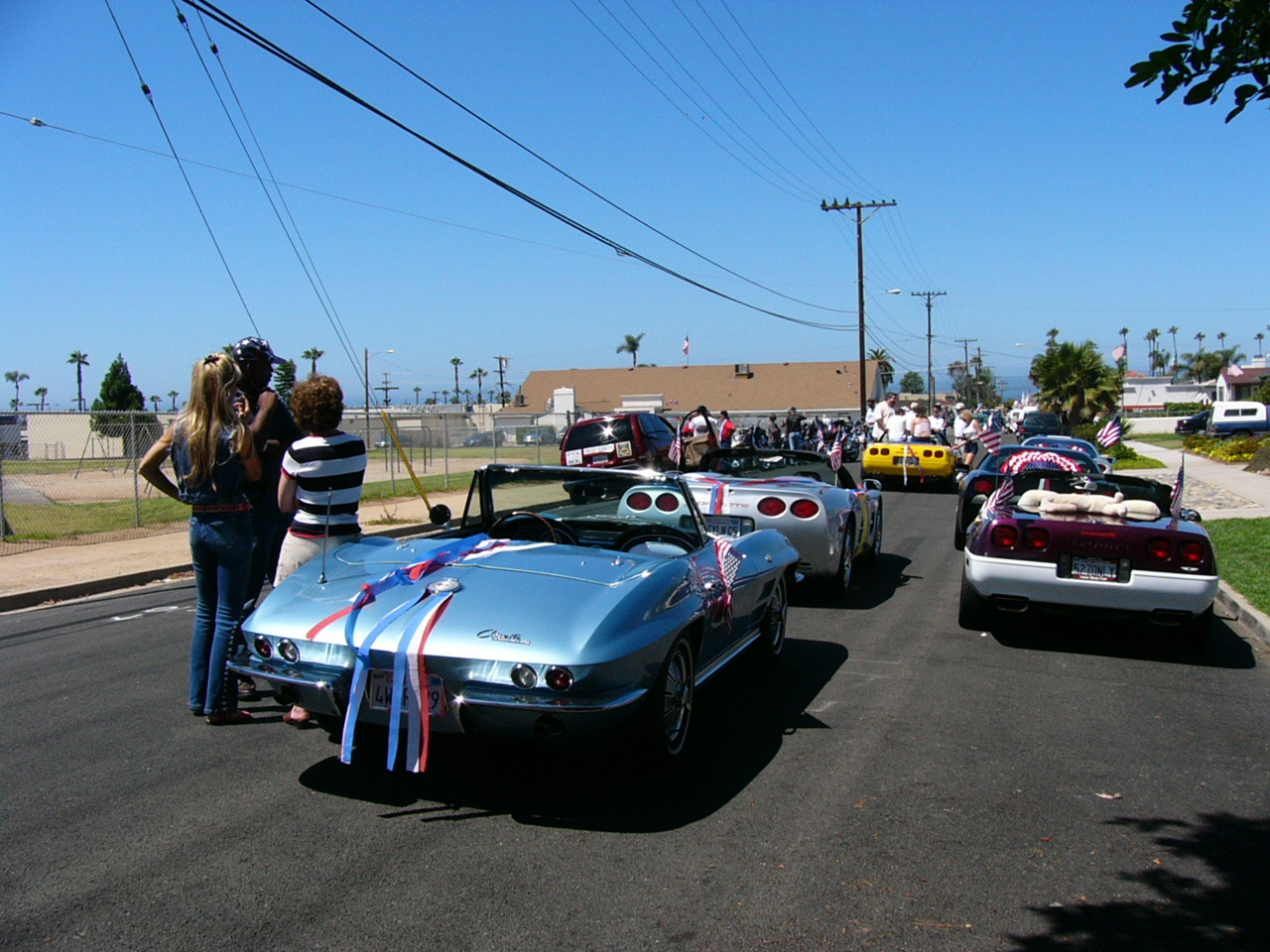 10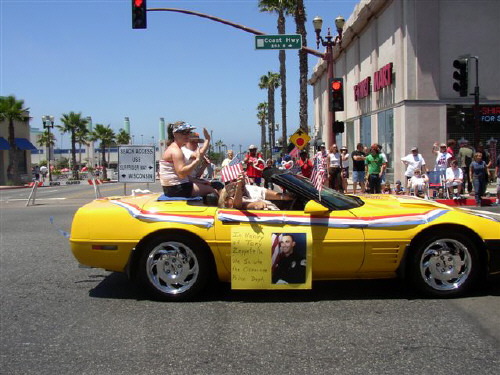 11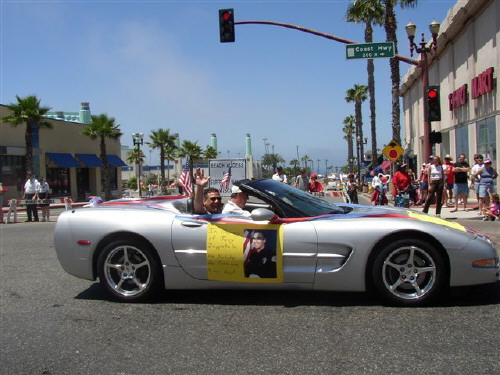 Steve spots Jamie Zeppetella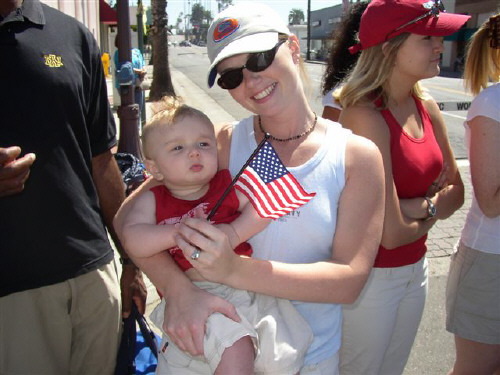 Jamie and son Jakob

Steve stops parade to give Jamie a hug!

We dedicated our cars in the July 4th parade for the memory of Tony Zeppetella, Oceanside police officer who was killed on June 13, 2003 in the line of duty. His wife Jamie and 6 month son Jakob were at the parade along with her family and friends.
I first met Tony when we worked together in customer service at Ismeca USA in Vista, CA. We both became members of New Venture Christian Fellowship through a mutual friend named Rob. Tony met Jamie while they both worked at Bally's Gym as a personal trainer. Tony and Jamie lived with me while he was going through the police academy. I never knew anybody as driven as Tony. He excelled in everthing he wanted to do. He has touched many lives as we have witnessed during the past month.
May God bless him and his family.
Steve Schaefer